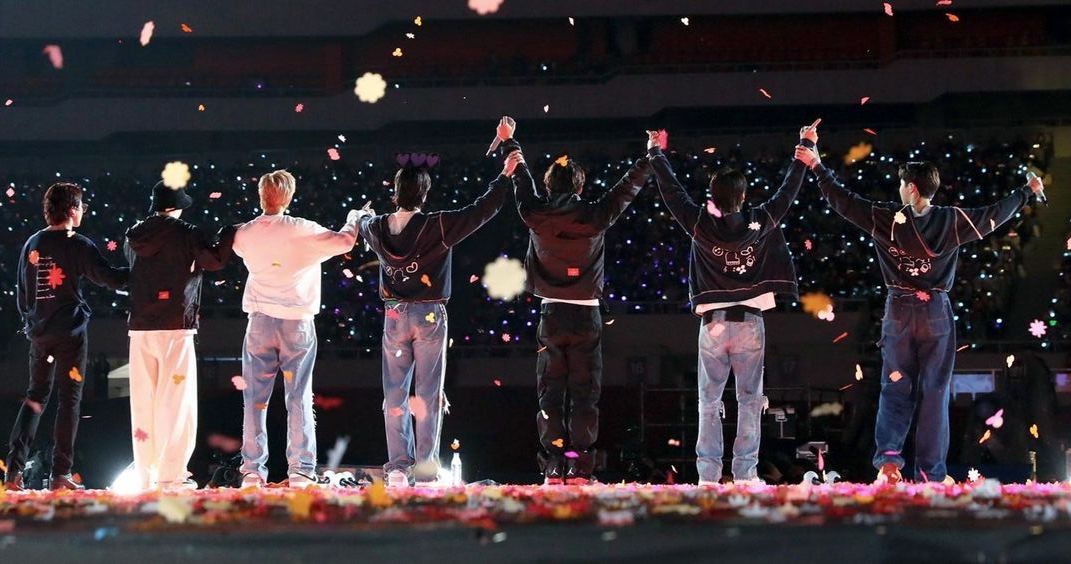 Korean Wave (Hallyu) : The Breakthrough of Korean Culture
Posted on 02 Mar, 2023 by Tamanna
Rise of Korean culture a miracle or a result of hardwork and patience? How it started?
Though its surprising but rise of Korean wave started in 1990s across East, Southeast and Southasia in its initial stages. First driven by the spread of K-dramas and K-pop and now it has become K-everything. Though it seems it's a miracle but it is not, it is the result of hardwork, patience and efforts of the south Korean government that k-culture has become a global phenomenon.
Reasons behind the surge of k-culture:
Hallyu 2.0:
Social networking is one of the biggest factor which results in Hallyu 2.0. With the help of internet Korean culture evolved from regional development in asia to international phenomenon. Hallyu 2.0 began in the year 2007 by taking advantages of 21st century digital technology and social networking.
Hallyu 3.0:
By hallyu 3.0 we mean 'Third Generation Wave'. It started after a decade from start of 21st century. BTS and mukbang became the key point of third Korean wave.
K-pop in Hallyu 3.0:
In 2012, PSY's Gangnam Style was a global hit. From school teens to cricket players everyone was hypnotized by it. It's eye catching choreography were seen everywhere in parties to celebrations throughout the world. But Gangnam style did not received as much attention as BTS(Bangtan Sonyeondan). They become the key reason of rise of sudden k-pop globally. As of febraury 2021, the number of listeners in countries like India, Indonesia, Japan and Philippines far outnumbered that in Korea. Further collaboration with non Korean artists shows increase in audience. Youtube is one of the main platform that helped globalized kpop around the world that is now $10billion company. In 2021, India became one of the fastest growing overseas fan base for Kpop with rising passion level. Spotify, Apple Music and Amazon Music became major hubs for K-pop consumption in India. Spotify in its Wrapped 2020 edition revealed that BTS became the only foreign artist that featured in the Top 5 Most Streamed category and first among the Top 20 Most Streamed K-pop Artist category in India that included names like Blackpink, Twice, Got7, Red Velvet etc., showing the acceptance of K-pop in mainstream.
Television in Hallyu 3.0:
K-drama gain popularity in late 2000s and early 2010s with the help of fans translations. After the success of Parasite, Squid game, etc Kokowa saws the increase in the male audience and is trying to expand into LGBT content. In 2020, Crash Landing on You became global cultural phenomenon that attracted large number of foreign fans from various social backgrounds. As per Parrot Analytics, it garnered 1.4 times more viewership than domestic shows in India within a month of its release. After Emperor of the Sea and Dae Jang Geum that were released in 2006, this was the second time a K-drama was received and appreciated nationwide. The King: Eternal Monarch, It's Okay to Not Be Okay and Start-Up became the most binged K-drama of 2020. Kingdom became a huge hit that led to the release of second season by Netflix. As per Black Kettle Studio, K-dramas are popular among women across age groups. From various global awards Parasite won leading 4 Academy awards in 2020.
Fan Clubs:
In 2011, survey conducted by South Korean Ministry of Culture there were 3.3 million fans of Hallyu. By the rise in popularity of Boy Band BTS these numbers increase dramatically by 22% from last years. During Covid-2019 panademic, k-wave expanded to Asia, Europe and Africa where America saw 30% surge in fanbase from 2018 which is now 15.8million. with 54th times growth of k-culture in India makes it 6t largest industry for kpop market. By 2020, in 98 countries there are 1835 fanclubs and around 104 million members as per data from Korean foundation.
Now its not only about kpop or kdrama but k-everything:
With being k-pop a global phenomenon now its is not only limited to pop or television but become everything about Korean with its food to street fashion. Now Korean fever is on so high that youth started to migrate to korea. Their food industry also started making profit globally by selling packed Korean food across the world. Due to similarity in taste and techniques with Indian food, Indians open heartedly accepted the Korean food. Zomato registered a 45% increase in demand from across the India for Korean cuisine after the release of Squid Game. Even Korean manhwa(comics) gain popularity over the years. Though they have loyal fanbase in 2000s but now their popularity spread like japanaese manga. Webtoons plays a great role in surge of popularity of manhwa.